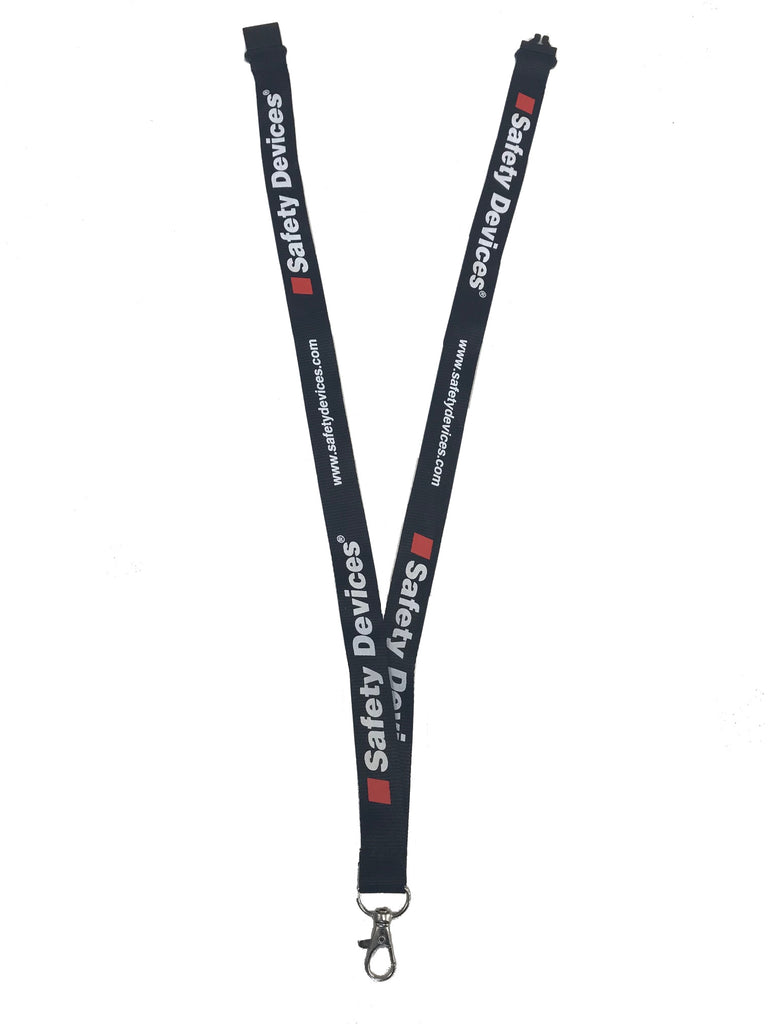 Safety Devices Lanyard / Keyholder
Official Safety Devices black 20mm lanyard with Safety Devices logo, featuring quick break fastener.

Shipping and tax information
Free shipping for most items within mainland UK, however some area codes in the UK are not covered under the free quoted shipping price displayed. In the event of there being any extra charge, you will be informed shortly after your order has been received

Large or heavy orders may incur an extra shipping rate

We ship worldwide - International customers please contact us for prices. Please note that Safety Devices products are shipped delivered at place (DAP), and therefore the buyer will be responsible for all customs duties, import taxes and handling charges incurred.
Other items you might like